Friday was a school day, with a bit of preparation for Shabbat.

After our dinner, we finally sat together to finish the 2000pcs puzzle. A fantastic puzzle.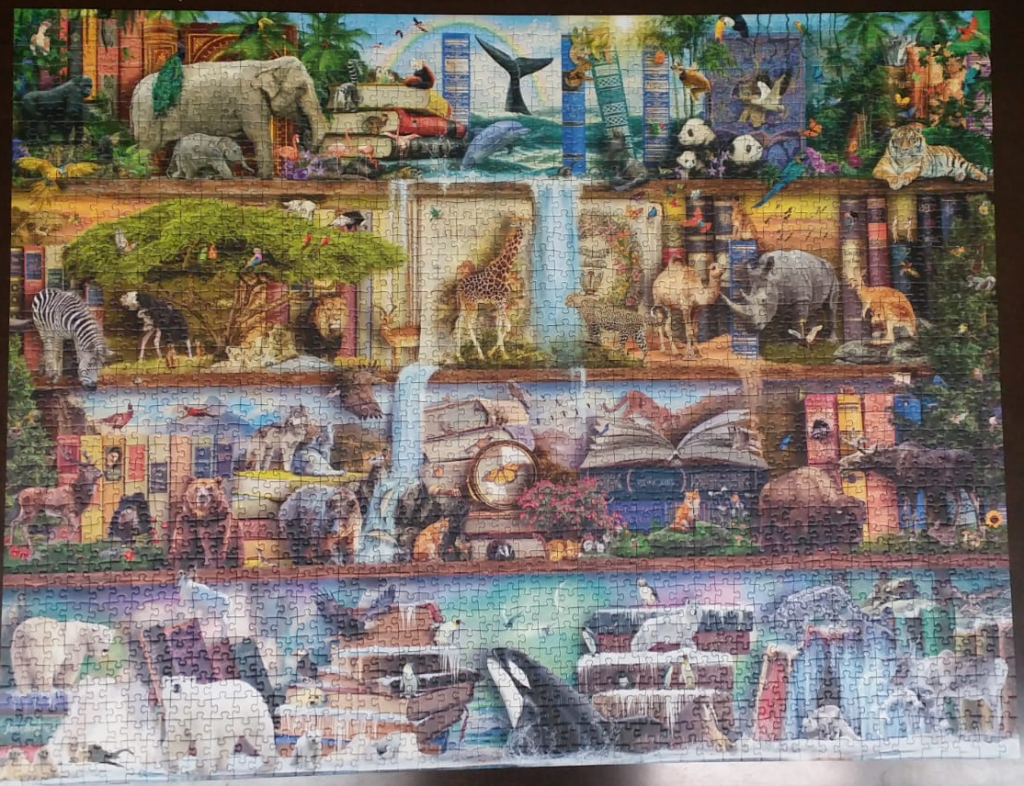 On Shabbat morning I had a coffee and finished my book. When everyone woke up, we started our gaming session. We played some old magnet games that we used to take to our day-trips and holidays. It brought us good memories, and it was so much fun to play… OMG day trips seem so far away now!
We also played memory games, arcade basketball game, checkers and more.

It was a nice & relaxing day.

After Shabbat was out, we watched a cute family move.
For a minute, we forgot we are 'stuck' at home…

Luckily, it will happen again next Shabbat.