Sunday was another cold day outside but very warm inside.
Decided to be creative with some watercolour art that reflects the need of joy, longing for summer to come back… it came out beautiful.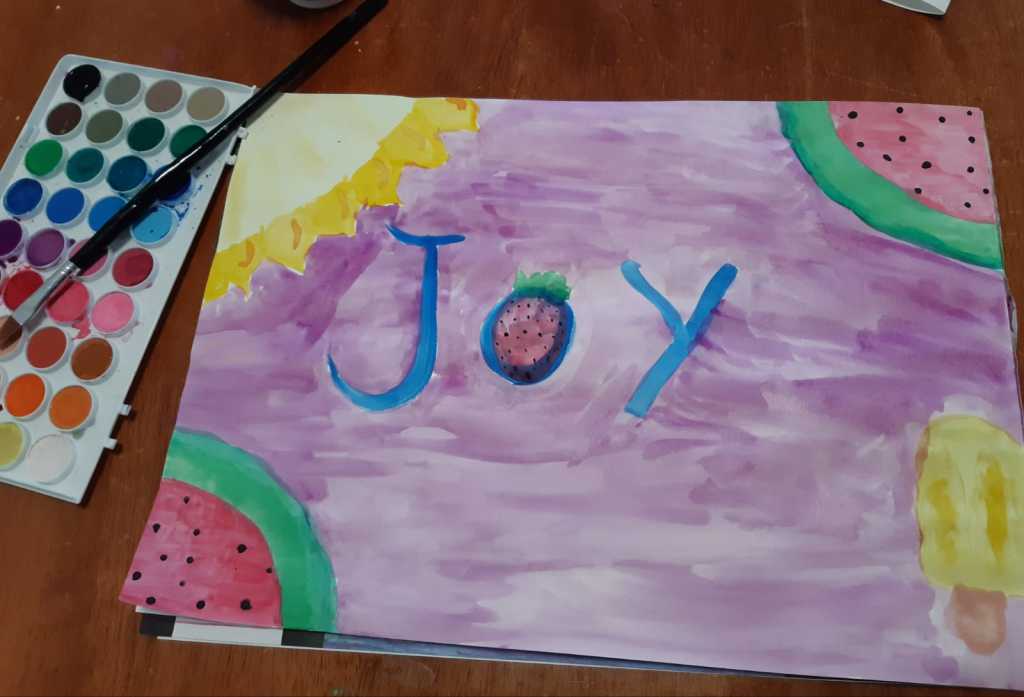 We wanted to make something different for lunch, something we didn't make in the last few months… Vegetarian Dumplings!
Yup, it takes so much time to make it. Just preparing the dough before adding the veggies takes 2 hours…

The plates were clean before you managed to say Jack Robinson.
The boys just ate it all without falling off their feet…

My opinion is that it was definitely worth the efforts.
For dinner we made a special edition of pita-pizza with pesto, feta cheese or sun dried tomatoes.
Everyone loved it so much…
Then I realized, Simplicity is the name of the game.
Most of the time when we try to make complicated things, no one appreciates it, but when we make the simple and easy food we get so many compliments you cannot believe it.

So why bother?

Let's just keep it simple.