How many times did you go to a sand sculpture exhibition and you really got impressed? I can tell you that every year we were visiting the annual sand sculpture exhibition and every year it was very nice and creative but it felt like it was shrinking, and it felt too commercialised… This time it was different!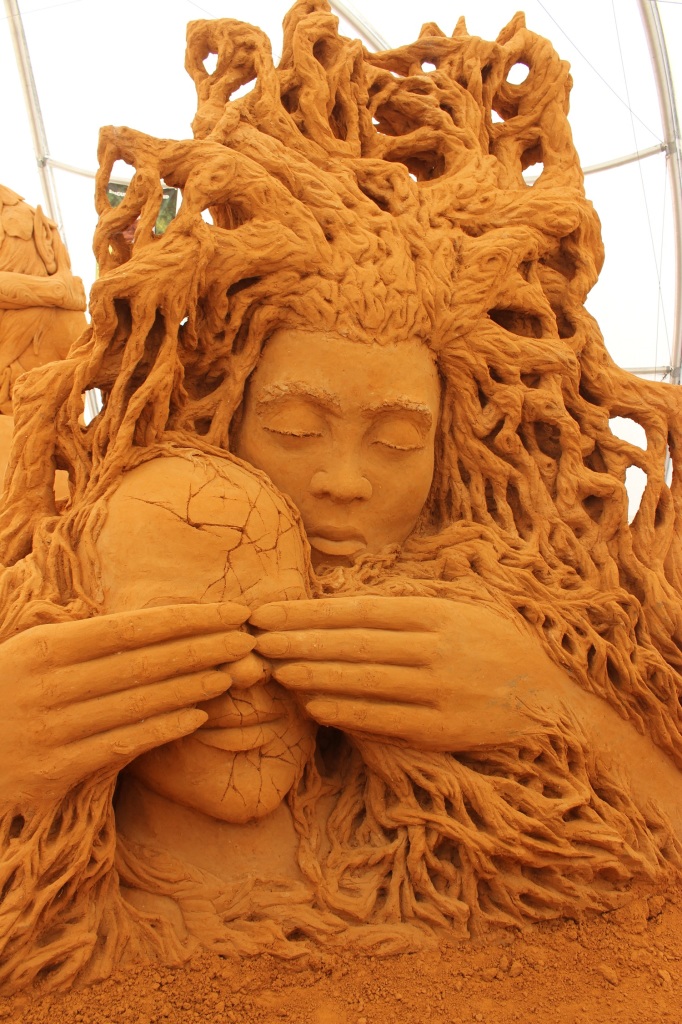 This year is actually the first time that I was standing and looking in shock at the details and the hollow spaces within every sculpture. The art was screaming: Look at me!
Thanks to the owners of the exhibition and their explanation, who are artists themselves, this is the first time that I realised the size of the work that each artist has put into her or his sculptures. This time the story was talking to me because of the hidden message that it was telling.
They walked us through the sculptures, telling their story, the artist behind each one, the unique challenges they were facing, how the sand gets compacted and lots of behind-the-scences insights.
As part of the story, we were all requested to wear fairy wings, which made the boys a bit uncomfortable, but it was funny.
The message is one of the most important lessons in life.
It all starts with the question: What do we need in life?
All of us need love, joy, friendship, unity.
The fact that the hidden message was so strong and so alive by the bubbly owners makes me hope that my kids will cherish the wonderful memories and stories from this exhibition.
After all we are all UNICORNS!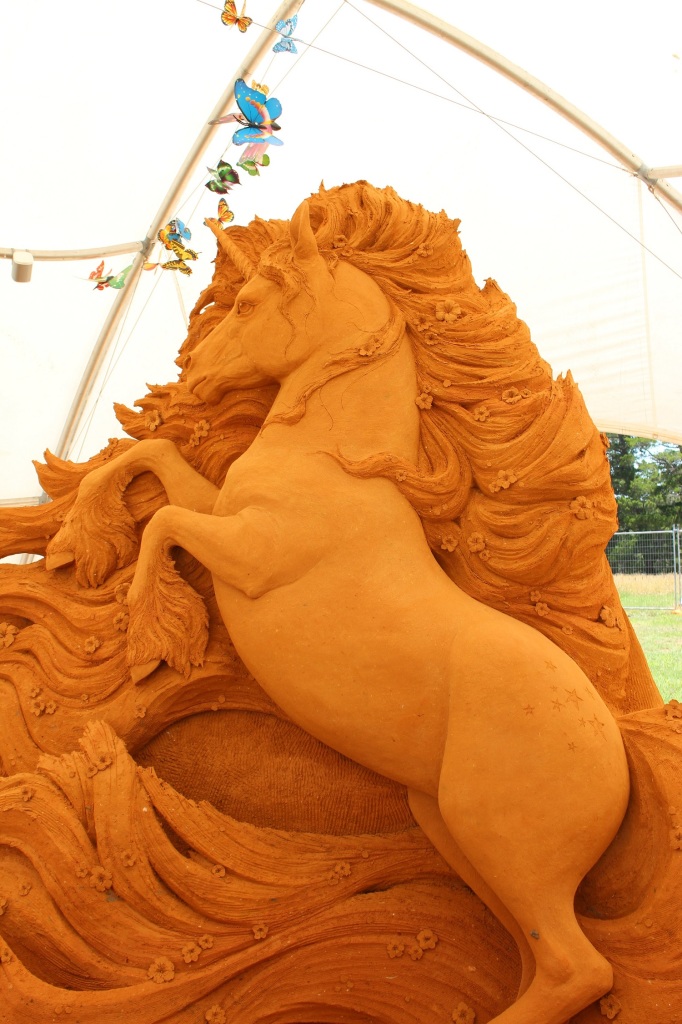 P.S
Go visit this amazing sand art gallery – you won't regret it!
http://www.enchantedforestadventure.com.au