Another relaxing day around the house…
Started off with one child having distance learning, while I kept the other occupied by trying to reconnect with the land by watering our veggie patch & harvesting our orange tree that produces so many oranges.

Then we tried the oranges and realised they are so sweet and delicious.
Let alone that made our day much better.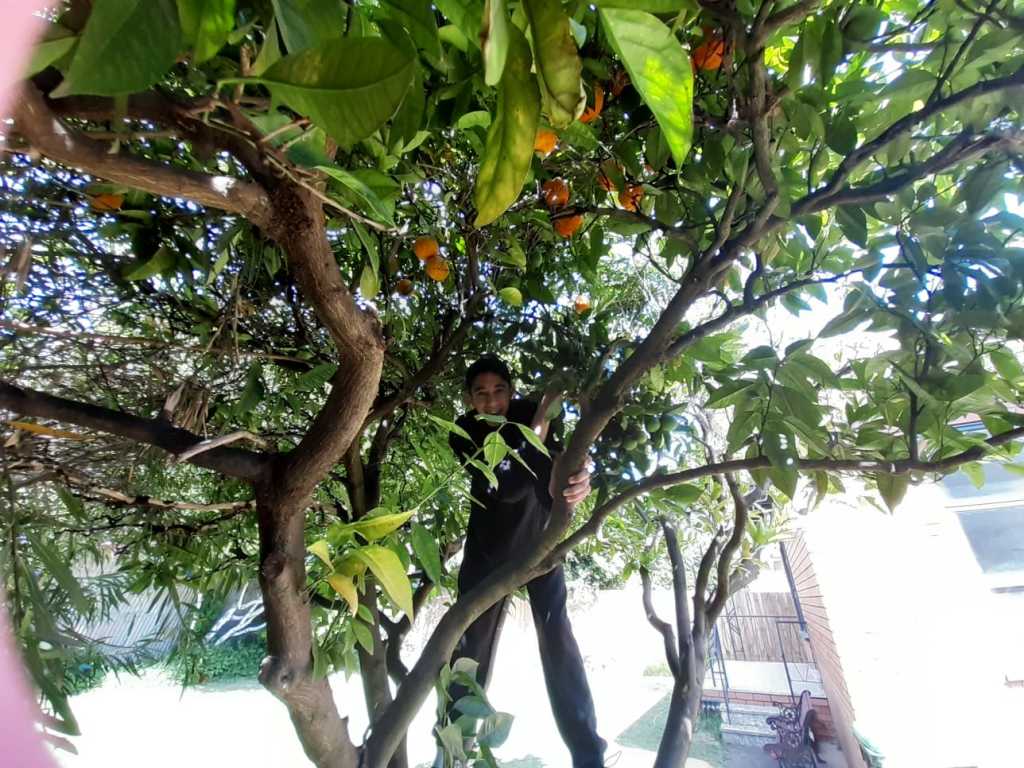 People say that hugging trees is the best medicine against anxiety, or that it increases levels of the oxytocin hormone. This hormone is responsible for feeling calm and emotional bonding. When hugging a tree, the serotonin and dopamine hormones make you feel happier.
So we tried it a bit… it's definitely brought us a big laugh.
Our 6000pcs puzzle is heading to completion.
Normally we work on it over the weekends.
We now have the opportunity to finish it until the upcoming weekend (very high expectations) so we try really hard.
Then we needed to get out a little, so we did some street art with tape and chalk:
It was fun.
My teenagers admitted it.
I can now go to sleep with a big smile on my face.