Friday was total exhaustion. I Had a Migraine.
Had to rest most of the day.
It looks amazing, besides the fact that we are missing one piece.
We moved everything in order to find it… but no success.
Shabbat (Saturday) was so much fun, first thing in the morning we tried to finish the puzzle. We did. Finally. At noon.
Well, I actually expected to lose more than one piece , since the puzzle was sitting on the living room table for more than 7 months and moved more than a few times for entertaining people for lunch.
Today all four of us tried their best efforts to put pieces in and fill in the empty spaces.
We were very proud to finish for the first time ever a 6000 pieces puzzle.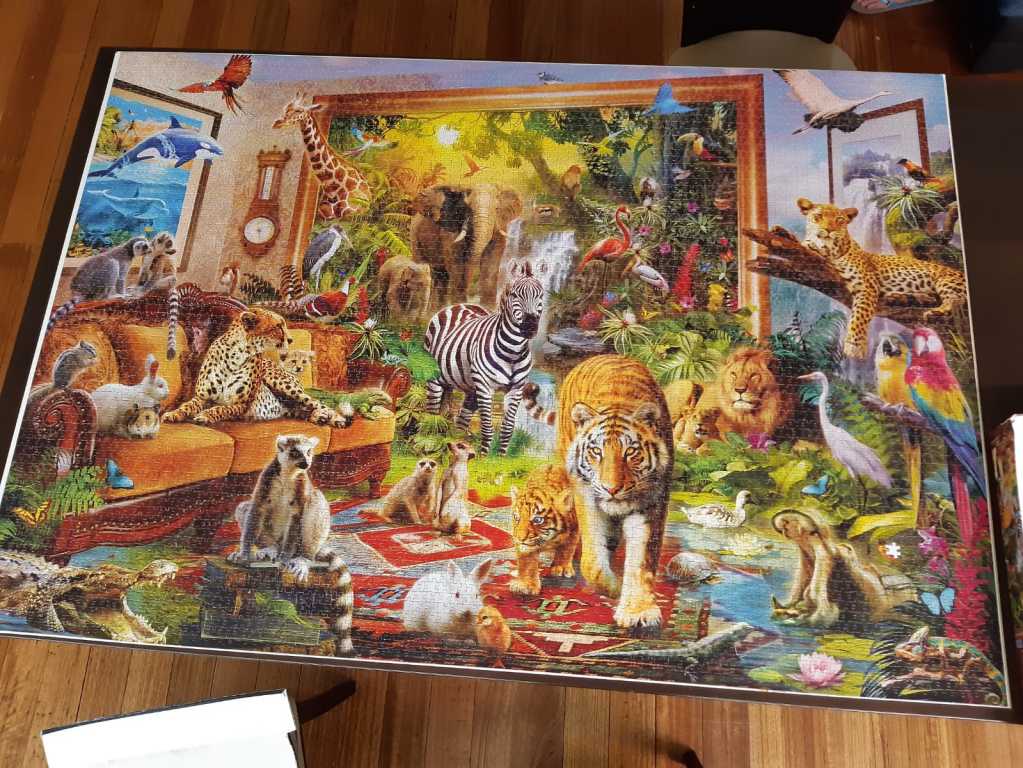 A few months ago, one of the neighbors had a garage sale, and we bought a tent for $10.
(we are not camping people, so I knew we probably won't be using it, but for that amount I didn't mind to having it.)
Today was such a beautiful day and we were looking to do things together around the house. All of a sudden I remembered it…
After having lunch, we built the tent in our back yard. We brought some pillows, blankets, games, books and snacks. We sat in the shade & had a fantastic afternoon.
Then came back again to look and appreciate the puzzle and our long lasting efforts.
I think that what we should take with us is: look at this time of self isolation and appreciate it as a memorable experience.