My daughter's 13th birthday was so much fun!
In the morning I brought home balloons I ordered in advance, came back just when online school started.
Made fancy hot chocolate with some marshmallow inside.
She was so happy.

Made the new trend cloud bread for her…
For lunch, we picked up her favourite meal from her favourite restaurant.
Then gave her the first present.
Which was a gel eye mask with golden glitter.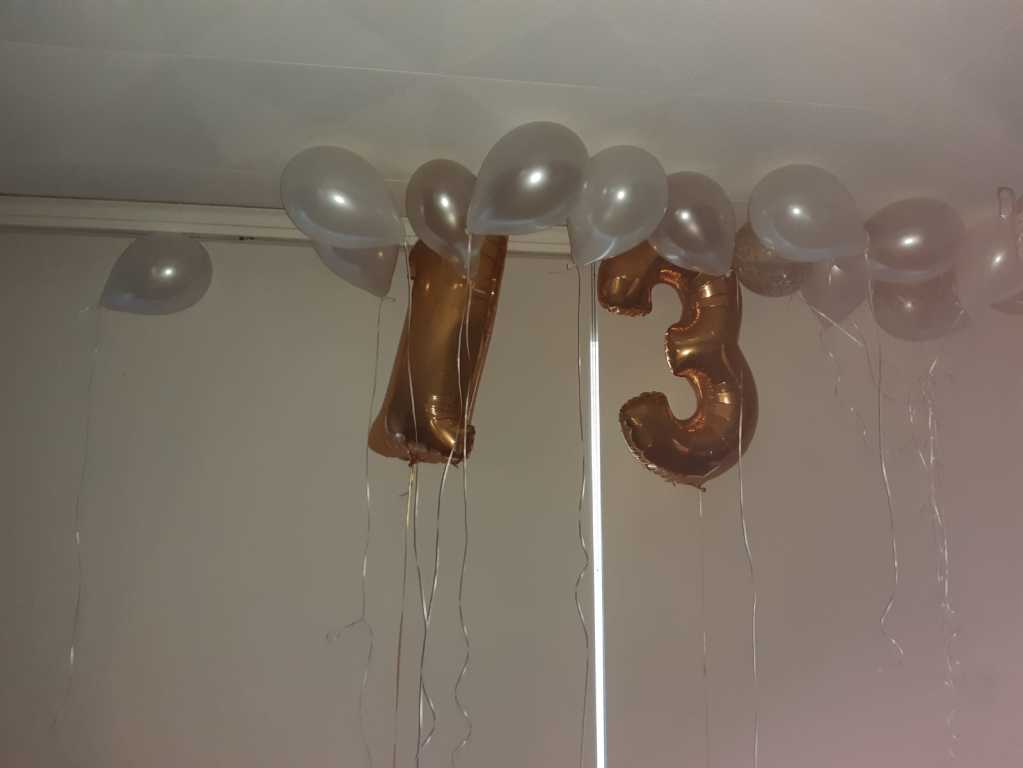 This eye mask you can heat and put in the freezer. (Helps for bad migraines and good sleep)
She loved it.
The school was over then we celebrated on zoom with the family.
They send her a present and some greetings.
Then we had our own party with glow in the dark theme.
I was lucky to prepare everything before the lockdown started…
I had to hide everything without been noticed.
She is kind of a child that notices everything, she's also snooping around…
But this time, she didn't.
We put special glow in the dark nail polish, glow face paint- she decorated our faces with some funny mustaches etc, it made us laugh so hard… I had more accessories with lights and of course the UV light. We put some music on and danced for some time.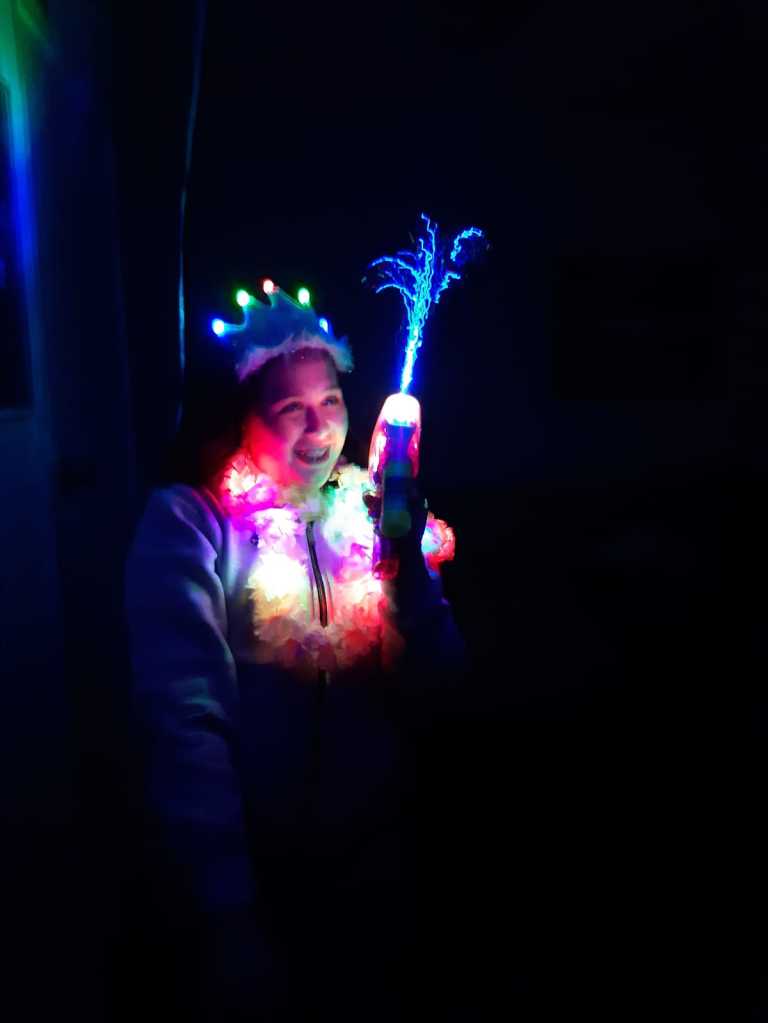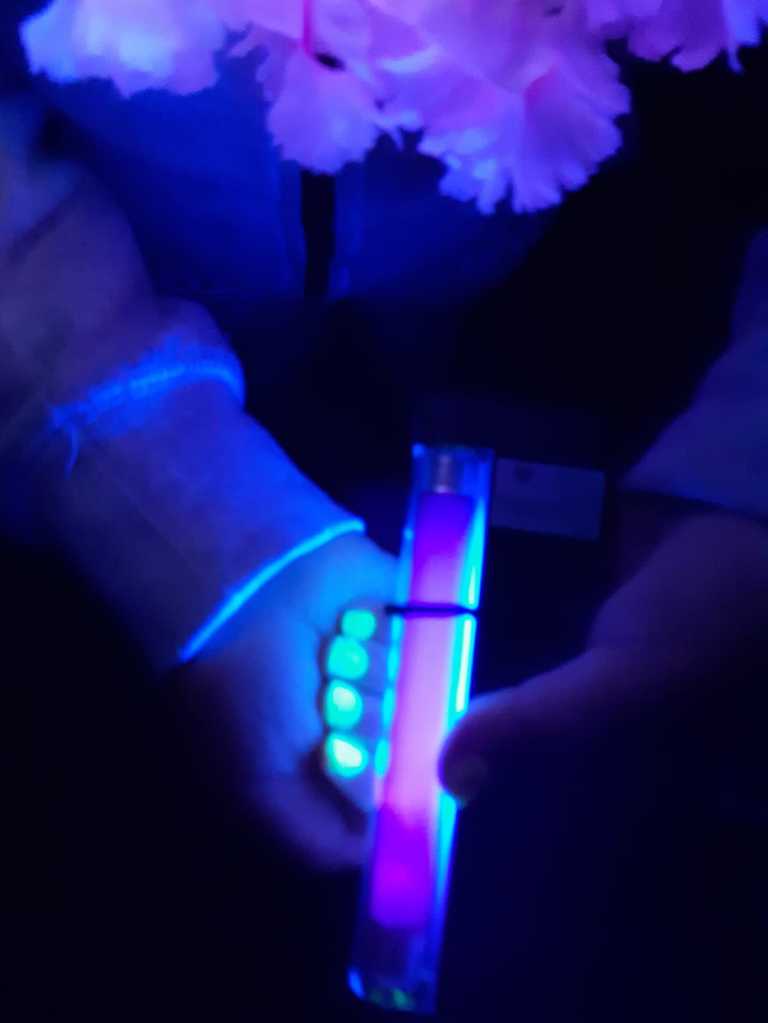 We took a break, gave her our presents.
Then we made dinner had a 'cake' made out of pancakes.
I was exhausted.
She didn't want it to end….
I know I am crazy… but this time, I am so grateful we had the opportunity to make a memorable birthday for her, although we are stuck at home.
I'm so glad sometimes, only sometimes, I am so organised that it surprises me as well.